Research abroad and study stays in foreign countries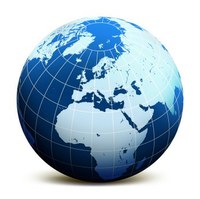 During the three years of the Doctorate it is possible to spend periods of study or research at foreign universities, organizations or institutes, if deemed useful for the development of one's research topic.
Study stays abroad must be authorized in advance by the PhD Coordinator or the student's Tutor; if, on the other hand, the continuous stay is longer than six months, the Board of Teachers must also officially pronounce it.
Scholarship holders can also take advantage of an increase in the scholarship for the days spent abroad.
To download the forms and learn in detail how to conduct stays in other countries, visit the page dedicated to research abroad.
***********************************************************
NEW: Additional call for mobility scholarship for periods at European and extra European Institutions for UniFE PhD students
Deadline for submitting applications:
Within and not further than h. 12:00 (Italian time CET) on Thursday November 25, 2021.
PhD forms must be sent to the email address: phdmobility.int@unife.it
***********************************************
The thesis in co-tutorship with a foreign university
As part of a doctorate carried out in co-tutorship, or according to specific agreements signed by Unife with other foreign universities, it is possible to obtain a joint degree, that is, valid both in Italy and in the country of the partner university. The joint tutelage allows PhD students to prepare the doctoral thesis by carrying out alternating research periods at the University of Ferrara and the associated one. The doctoral thesis, thus elaborated, will be discussed in a single venue and after the discussion, following a favorable report by the Judging Commission, a double degree of PhD will be issued by the contracting universities.
To know the details, visit the page dedicated to co-supervision (translation will be available soon).