Patrizio Bianchi
Holder of the Chair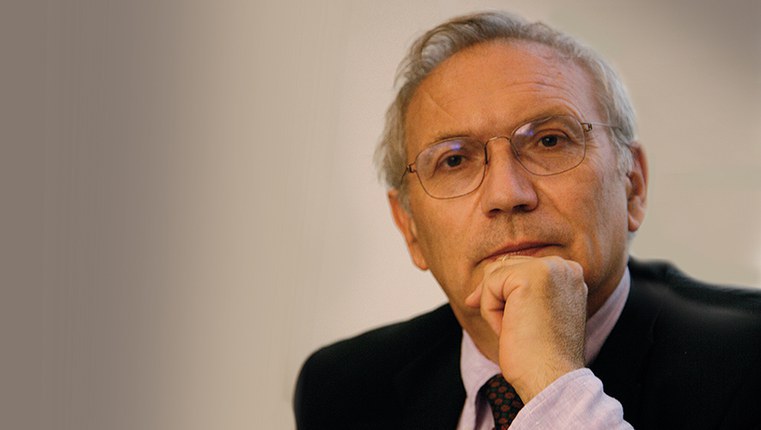 PATRIZIO BIANCHI is the former Minister of Education, Emeritus Professor of Applied Economics at the University of Ferrara, he has been Rector of the University of Ferrara, Councilor of the Emilia-Romagna Region for Education, University and Research, and finally, Minister of Education of the Italian Government chaired by Mario Draghi.
He graduated from the University of Bologna with Romano Prodi and specialized at the London School of Economics and Political Sciences, in Economics and Industrial Policy. He taught at the Universities of Trento, Udine and Bologna, where he returned as a full professor of economic policy in 1991.
In 1998 he founded the Faculty of Economics of the University of Ferrara, now the Department of Economics and Management, which has become a department of excellence at the national level. He was Rector of the University of Ferrara until 2010 and President of the Foundation of the Conference of Italian University Rectors. Subsequently, he assumed the role of Councilor for European Development Policies, School, Training, Research, University and Labour of the Emilia-Romagna Region.
In 2010-12 he designed and implemented the reform of regional vocational training, in 2012-14 he managed the restart of educational activities and the reconstruction of schools in the area affected by the earthquake of May 20-29, 2012; from 2015 he coordinated the Labour Pact for the development of the Region, from 2017 he directed the activities for the design and activation of the big data and artificial intelligence technopole in Bologna, home of the center of the European Agency for Weather Forecasting and the European Centre for Scientific Supercomputing. He has carried out research and consulting activities for major national and international institutions, particularly in the area of industrial policy and development policies. He has carried out intense activity in the service of national and European institutions.
Since 2010 he is Commendatore al Merit of the Italian Republic.
In 2015, the Accademia Nazionale dei Lincei awarded him for his activity in social and political sciences. In January 2020 he became the scientific director of the International Big Data and Artificial Intelligence for Human Development Foundation. From April to July 2020, he was the coordinator of the Committee of Experts of the Ministry of Education. He is an Honorary Professor at the South China University of Technology, Doctor honoris causa at the Universidad de Buenos Aires.
He has published about 250 scientific articles and 40 books in Italian, English and Spanish.