EuroFam-Net - The European Family Support Network. A bottom-up, evidence-based and multidisciplinary approach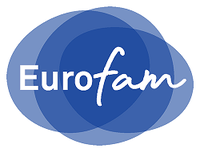 The best interest of children is placed at the forefront of social policies, giving the governments the responsibility to provide parent and family support. The recent crisis has placed parenting at a more difficult situation, accompanied by the existence of complex family realities that need new responses which require innovative approaches. Although recognised as central to a number of political priorities, at a European level the institutions have not yet addressed family support wholistically.
The Action proposes the creation of a Pan-European family support network, under which family support and parenting policies are included, combining both common goals across countries and the recognition of the specificities of cultural and families' contexts.
This Action will build collaborative pathways between researchers, practitioners, policy-makers, children and families, public and private agencies, and general society to create the necessary framework that allows to inform family policies and practices with the underlying goal of ensuring children's rights and families' well-being. EuroFam-Net will: (1) Use a pluralistic and dialogic structure to co-create responses with all involved stakeholders in the field in close collaboration with the national policies; (2) Create an evidence-based framework that improves family support services, science and technology-driven policy and practice; (3) Use a multidisciplinary approach by gathering all the relevant scientific disciplines working in this field; (4) Disseminate research and  make use of advice mechanisms to the professional and political arena to innovate in family support services; (5) Avoid the duplication of services and promote inter-sectorial coordination, increasing the efficiency of available resources.
Funding source: COST
Action member: Arianna Thiene
Start date 14/03/2019 - end date 13/03/2023
Participants
University of Seville, Spain - Chair
Aleksandër Moisiu University, Albania
Tirana University, Albania
pro mente: kinder jugend familie, Austria
University of Vienna, Austria
Université catholique de Louvain, Belgium
Ghent University, Belgium
University of Mostar, Bosnia and Herzegovina

University of Sarajevo, Bosnia and Herzegovina

Sofia University, Bulgaria
University of Zagreb, Croatia
University of Cyprus, Cyprus
Institute of Sociology of the Czech Academy of Sciences, Czech Republic
University of Copenhagen, Denmark
Tallinn University, Estonia
Université de Franche-Comté, France
Hamburg University of Applied Scences, Germany
University Hospital Ulm, Germany
Aristotle University of Thessaloniki, Greece
Budapest Institute for Policy Analysis, Hungary
National University of Ireland Galway, Ireland
The Multi-Disciplinary Center, Modiin Municipality, Israel
Bar Ilan University, Israel
Università Europea di Roma, Italy
University of Padova, Italy
University of Latvia, Latvia
Vytautas Magnus University, Lithuania
Commonwealth Centre for Connected Learning, Malta
University of Malta, Malta
National Institute for Economic Research, Moldova
University of Amsterdam, Netherlands
Netherlands Youth Institute, Netherlands
Ss. Cyril and Methodius University in Skopje, North Macedonia

Norwegian University of Science and Technology

, Norway
NORCE Health, Norway
University of Gdańsk, Poland
Adam Mickiewicz University, Poland
Universidade do Minho, Portugal
Universidade do Algarve, Portugal

"Aurel Vlaicu" University of Arad, Romania

University of Bucharest, Romania

Union University, Serbia
University of Belgrade, Serbia
University of Ljubljana, Slovenia
University of Malaga, Spain
Universidad de La Laguna, Spain
Örebro University, Sweden

Uppsala University, Sweden

University of Geneva, Switzerland

University of Applied Sciences and Arts Western Switzerland,

 

Switzerland
Işık University, Turkey
Koc University, Turkey
University of Sheffield, United Kingdom
University of Strathclyde, United Kingdom
Pro Mente Forschung, Austria
Karel de Grote University College. Belgium
The Federal Ministry of Health, Bosnia and Herzegovina
The Social Work Study Centre, Croatia
Ivo Pilar Institute of Social Sciences, Croatia
APERIO - Spolecnost pro zdrave rodicovstvi, z.s., Czech Republic

Psychoacoustics Department

 

AHEPA University Hospital

, Greece

Hungarian Academy of Sciences, Hungary
University College Cork, Ireland
University of Ferrara, Italy
Institute of Legal, Political and Sociological Research, Moldova
Oslo Metropolitian University, Norway
University of Wroclaw, Poland
Universidade do Porto, Portugal
Federación española de Municipios y Provincias, Spain
Haute école de travail social et de la santé | EESP,

 

Switzerland

University of Edinburgh, United Kingdom

Queen's University Belfast

, United Kingdom
Leeds Beckett University, United Kingdom
University of Prishtina,

 

Kosovo